Uni(wi)fied
Central and East Harlem have recently topped the charts as Manhattan's least digitally connected districts. Both of their Community Board statements feature access to stable wifi as a priority, pointing to the digital divide between low- and high- income households that has widened during the Covid-19 pandemic. As internet became essential to obtaining vital health information, public assistance, and education, the project aims to provide tangible and immediate relief for residents lacking this very basic infrastructure.
Uni(wi)fied proposes the construction of accessible wifi networks for residents in Harlem that are disproportionately affected by the lack of access to internet. The project seeks the design and donation of wifi "antenna" structures to be installed on rooftops, along residential streets, and in parks of the neighborhood, incorporating contributions from local artists and residents, while providing low-cost and stable, high-quality, high-speed internet service for all.
In its inaugural year, Uni(wi)fied focused on engaging with residents, activists, and local institutions. We have initiated conversations with the Community Board 10's Economic, Transportation, and Parks committees, and installed two wifi hotspots in the neighborhood—at St. Aloysius Church and West 120th "Open" Street. These hotspots served as testing sites to monitor the coverage of the independent internet provider, and our partner,
NYC Mesh
. In the next year, Uni(wi)fied will prototype and deploy highly visibile structures that house and elevate wifi nodes in publicly accessible sites in Harlem. We hope that these structures will catalyze the expansion of a self-sustaining internet infrastructure that features sculptural and culturally grounded architectural devices and demarcate a new model of community empowerment.
Location: New York (USA)
Client: Self-initiated
Program: Infrastructure, Public Space
Status: Ongoing
Year: 2021-20XX
Team: Catherine Ahn, Fabrizio Furiassi
Partners: NYC Mesh, Center for Justice Innovation, Silman Engineering
Sponsors: GSAPP, ArchLeague NY, NYSCA

next project︎︎︎
Assembly, or a Mosque for All

In a suburban area with very few occasions of social gathering, the new mosque near Preston, Lancashire, is conceived as both a unique religious landmark and platform for social encounters. Accessible to all and intended to become a meeting point for the entire community, the area is designed to function as a public park to encourage human relations and cultural exchange in a country, the UK, where historically the Muslim community is the singularly most victimized, scrutinized, demonized, and marginalized.

To leverage the area dedicated to the park, the building develops its program vertically in respect of the Islamic tradition of juxtaposing functions in religious edifices. For the same reason, the parking is located underground and is connected to the free-for-all entrance of the mosque through a narrow excavated pathway. The building is constructed with renewable materials relying on local availabilities and craftsmanship, and is composed of two independent elements: a three-level timber structure accommodating the required functions, and a perforated envelope regulating the interior light and temperature during the different seasons. The combination of these two elements—the container and the contained—aims to reflect a new approach to orientation in the design of mosques that expands the relationships between inner spaces, voids, enclosures, and the external landscape calling for the site to become the place of a vivid activity. In respect of the believers, the prayer hall is elevated to the building's highest floor and remains separate from the other spaces open to Muslim and non-Muslim visitors. While featuring double amenities such as restrooms, ablutions, cloakroom, and vertical connections, the interiors of this mosque differ from the typical setting by allowing equal access to the diverse spaces regardless of gender.

Location: Preston, Lancashire (UK)
Client: RIBA
Program: Religion, Park, Public Space
Status: Competition Entry
Year: 2021
Team: Fabrizio Furiassi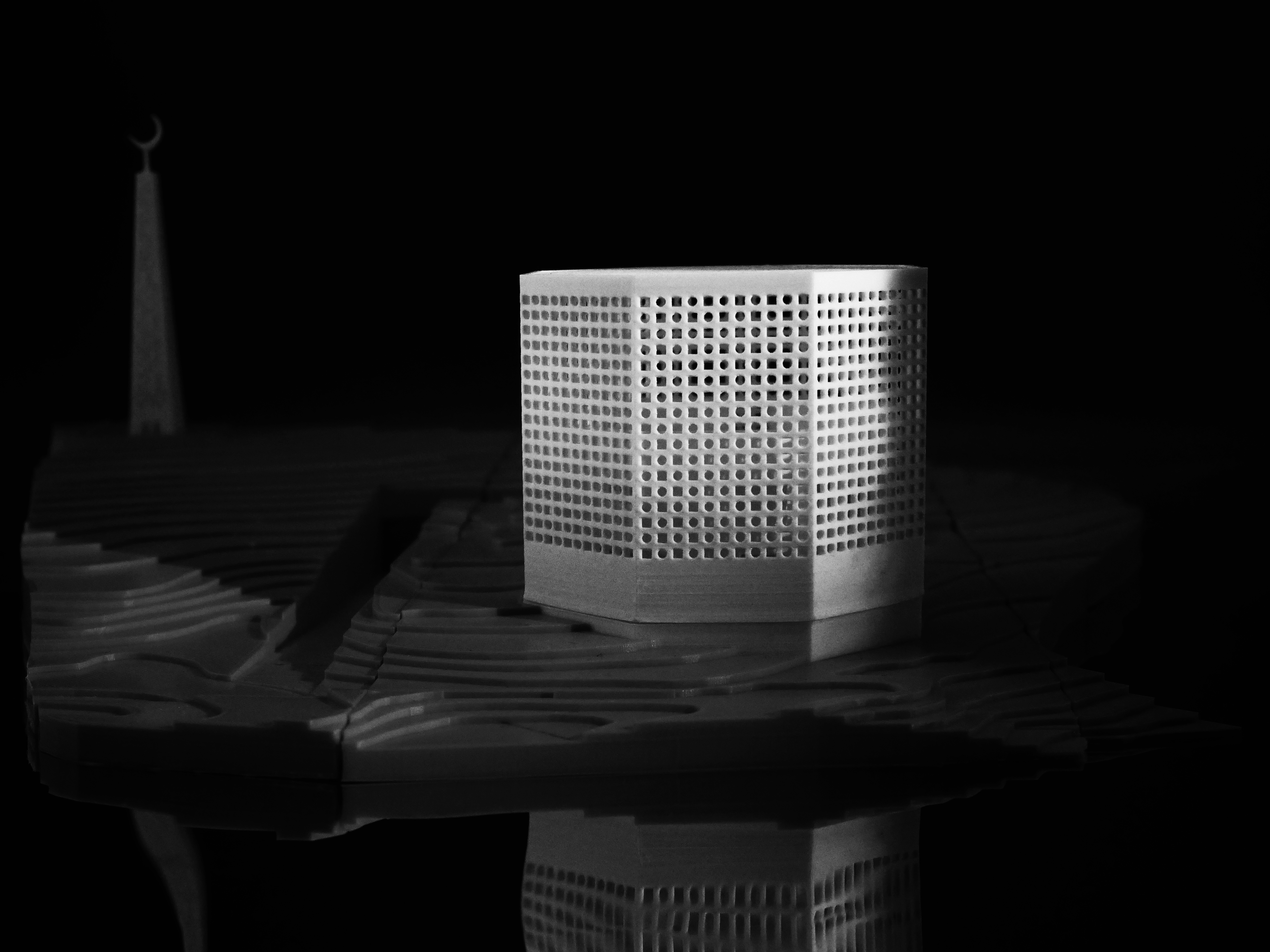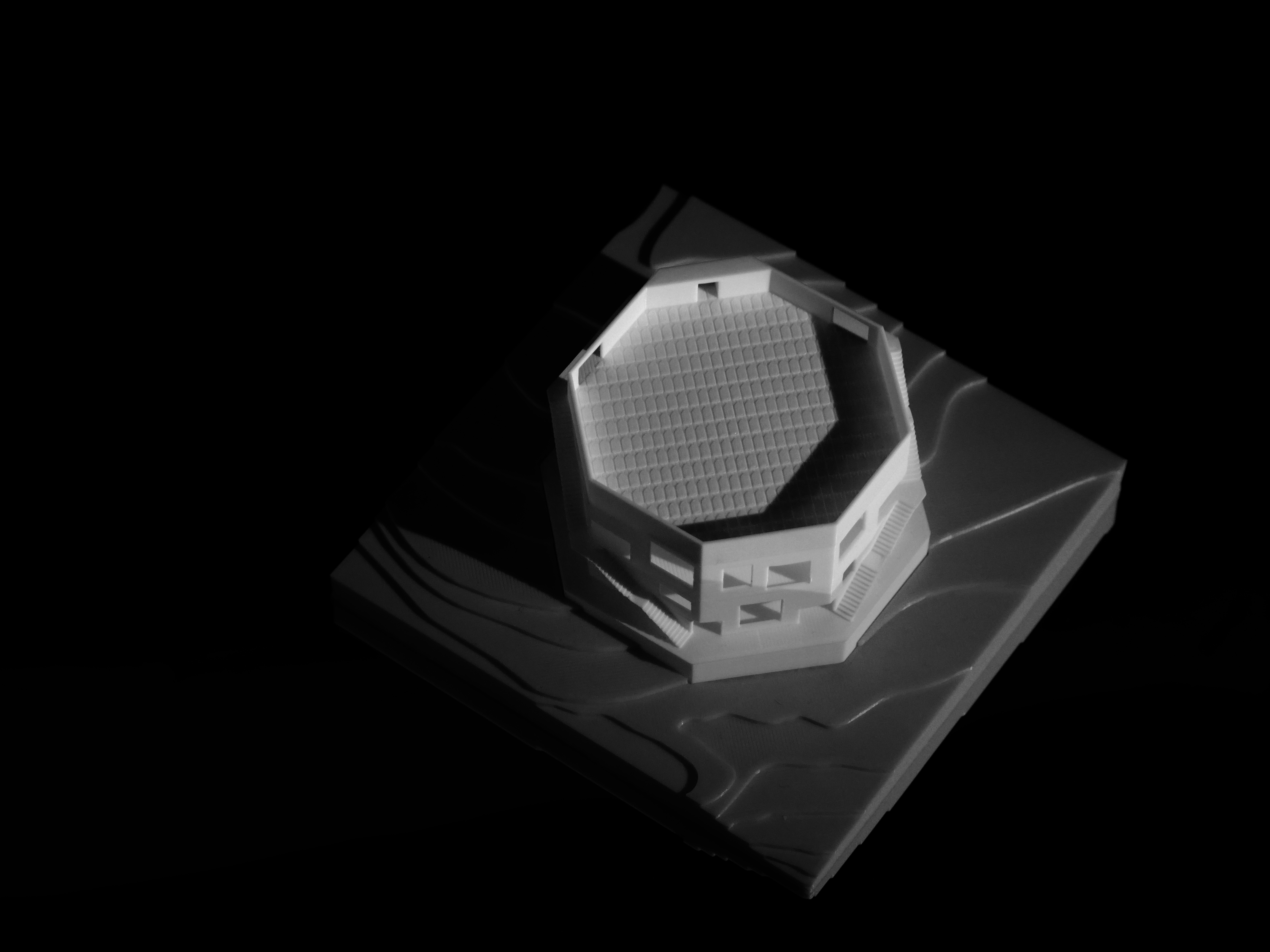 —the website is under construction—new projects are coming soon— we appreciate your interest in distributed architecture